PHOTOGRAPHY
Click on any image for availability, size and pricing
information. The ChicagoLoop.Org accepts Paypay. Interior photos of the Museum are not for sale.
`
The Shedd Aquarium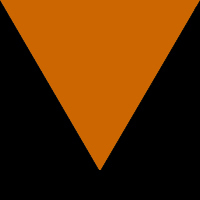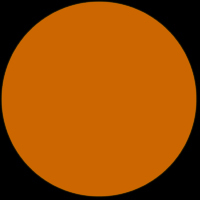 Architecture
Shedd Aquarium. Sea Urchin
Sea Horse Door Frame Ornament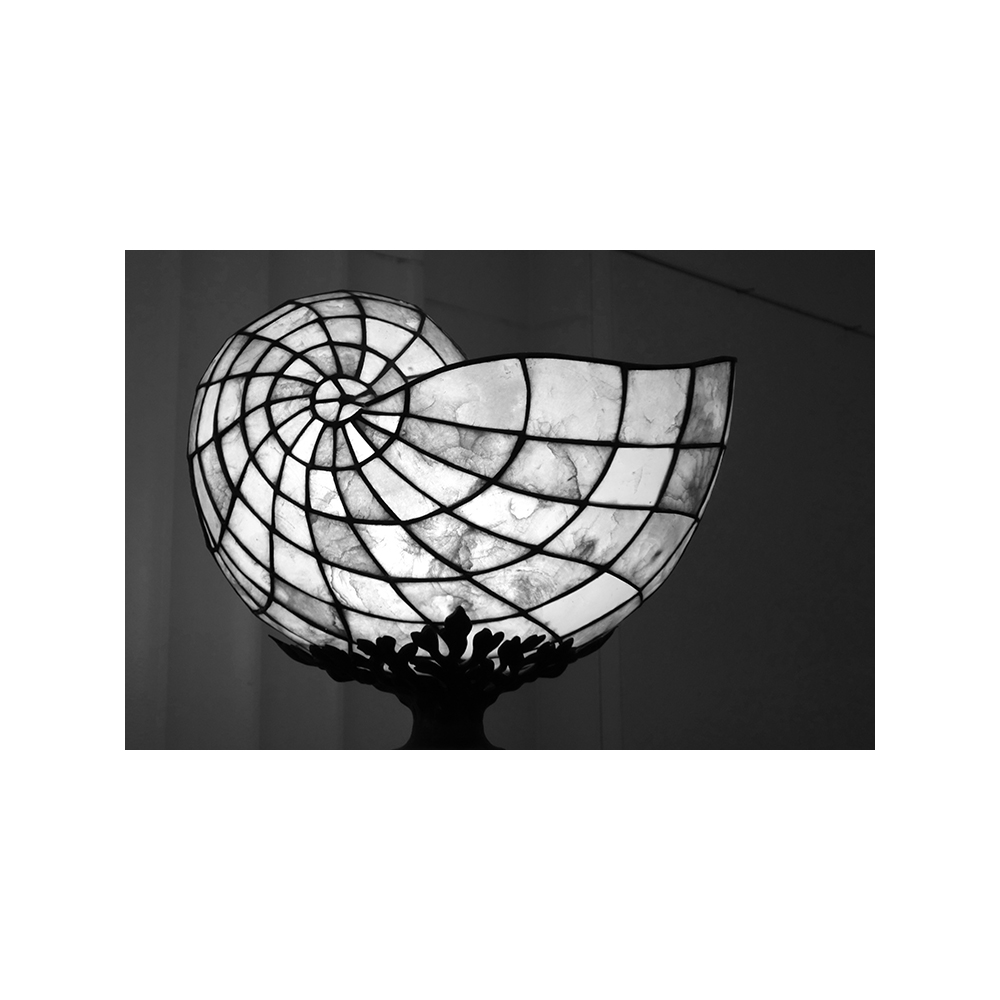 Stained Glass light fixture
Lobster. Door Frame Ornament
1200 south lake shore drive. chicago
Trending
Ornamental Bronze
Shedd Aquarium
IMAGE TCL. A.SHED.02192
THE PHOTOGRAPHS are printed on 308 gsm Hahnemeuhle Photo Rag. Each image is 10" X 15" mounted in an 8 ply 17" X 22" Conservation Matte as illustrated here (left)). They are inspected, signed and fully guaranteed by the Artist. Payment is accepted securely through Paypal. All are priced at 190 USD with tax and shipping included.
THE FILES at full resolution are 3000 X 4500 pixels and are licensable for single, personal use with online purchase AT 75 USD. Additional rates for for Business Use, or Publication apply.Please email GREGORY H JENKINS ARCHITECT for further information.
Ornamental Grille. at the Monumental Door
From the Chicago Loop Collections
Photographs
.ORG
The Chicago Loop
After Peirce Anderson's death, three remarkable Architects were left to compete in the Design Department of Graham Anderson Probst and White; Alfred P. Shaw, Charles Beersman and Mario Schiavoni. Schiavoni designed the Shedd. Beersman designed the Wrigley Building. Shaw designed the Merchandise Mart. What a remarkable decade for Chicago Architecture, .Click on Bookmarks (below) or scroll down to explore the extensive collection of photography describing this Landmark Structure.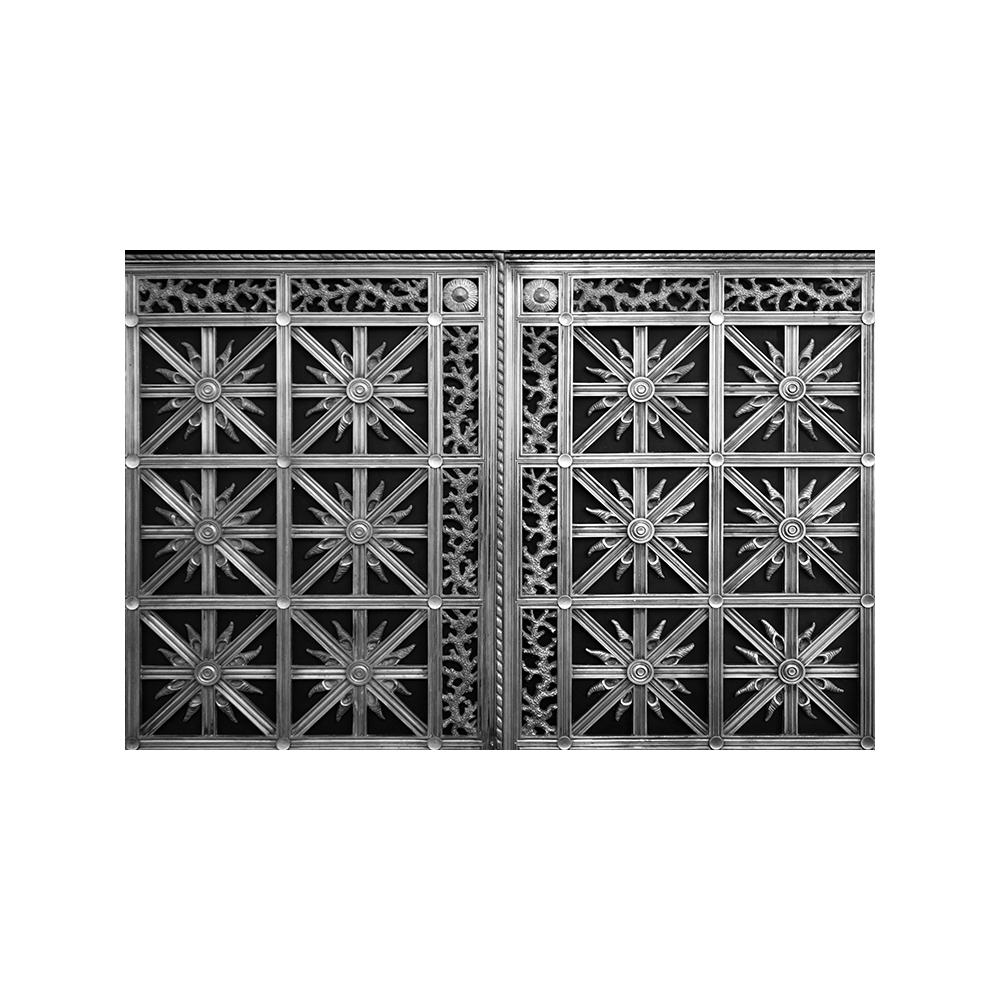 Bronze ornament at the Monumental Door
Monumental Door Ornament. Detail
Monumental Door. Bronze Panel.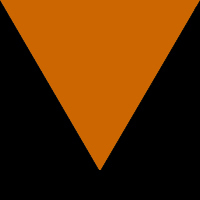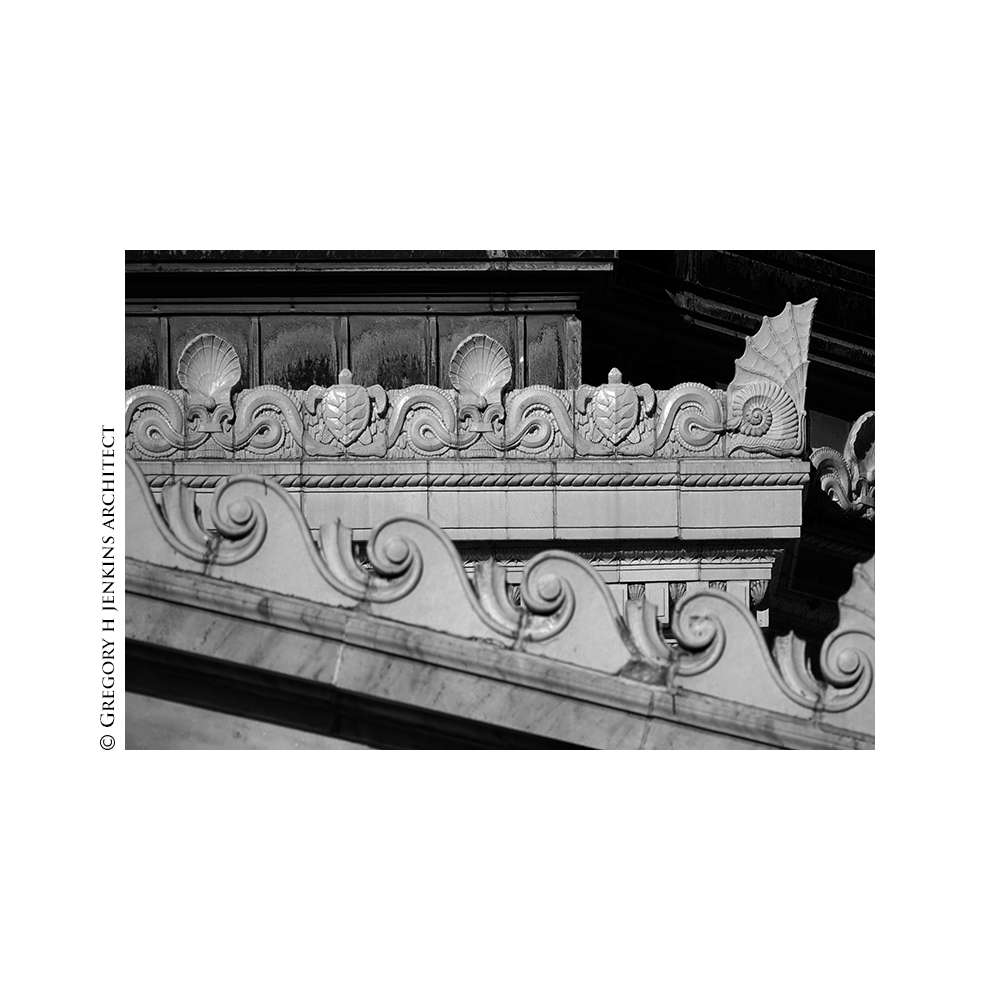 Vitruvian Scroll with Sea Creatures
Acroterion
Finial above the Domed Rotunda.
View to the Main Entry Hall From the Rotunda
The Rotunda. Caribbean Reef Exhibit
View from the Rotunda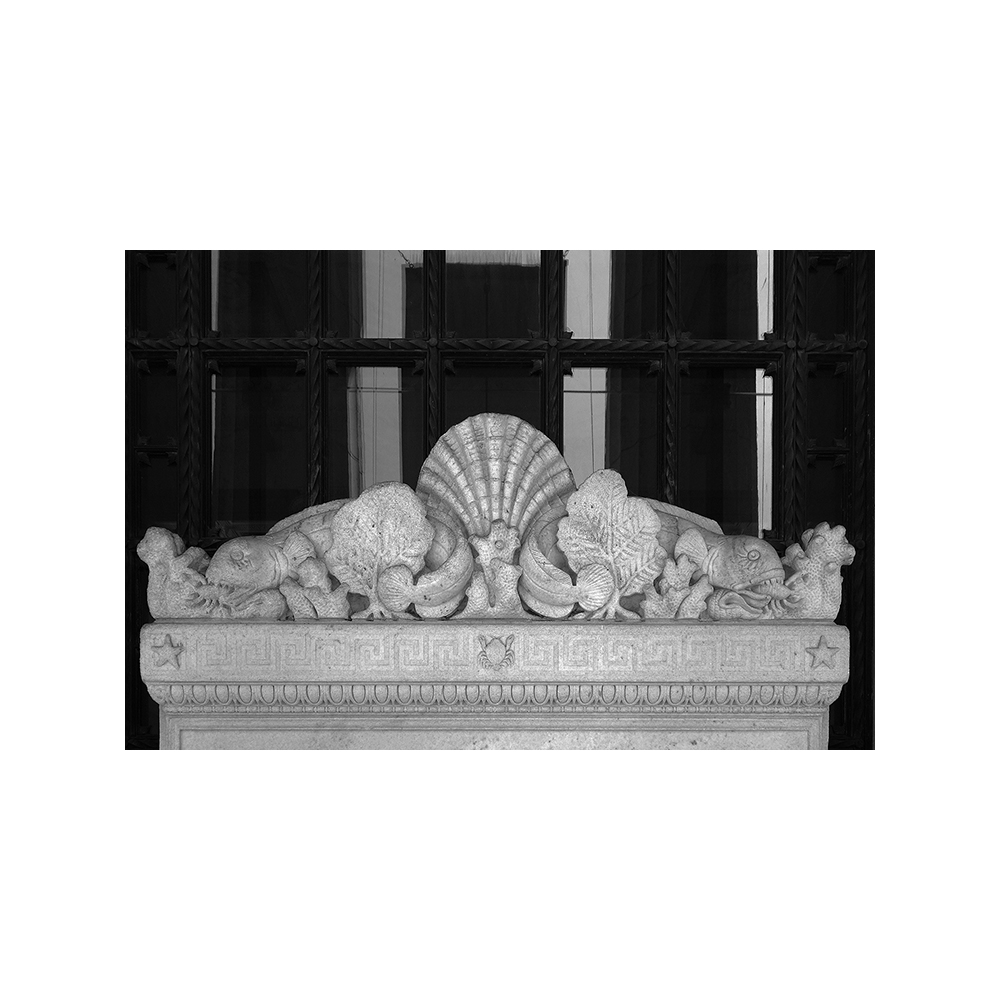 Lintel with Sea Creatures. At the Monumental Door.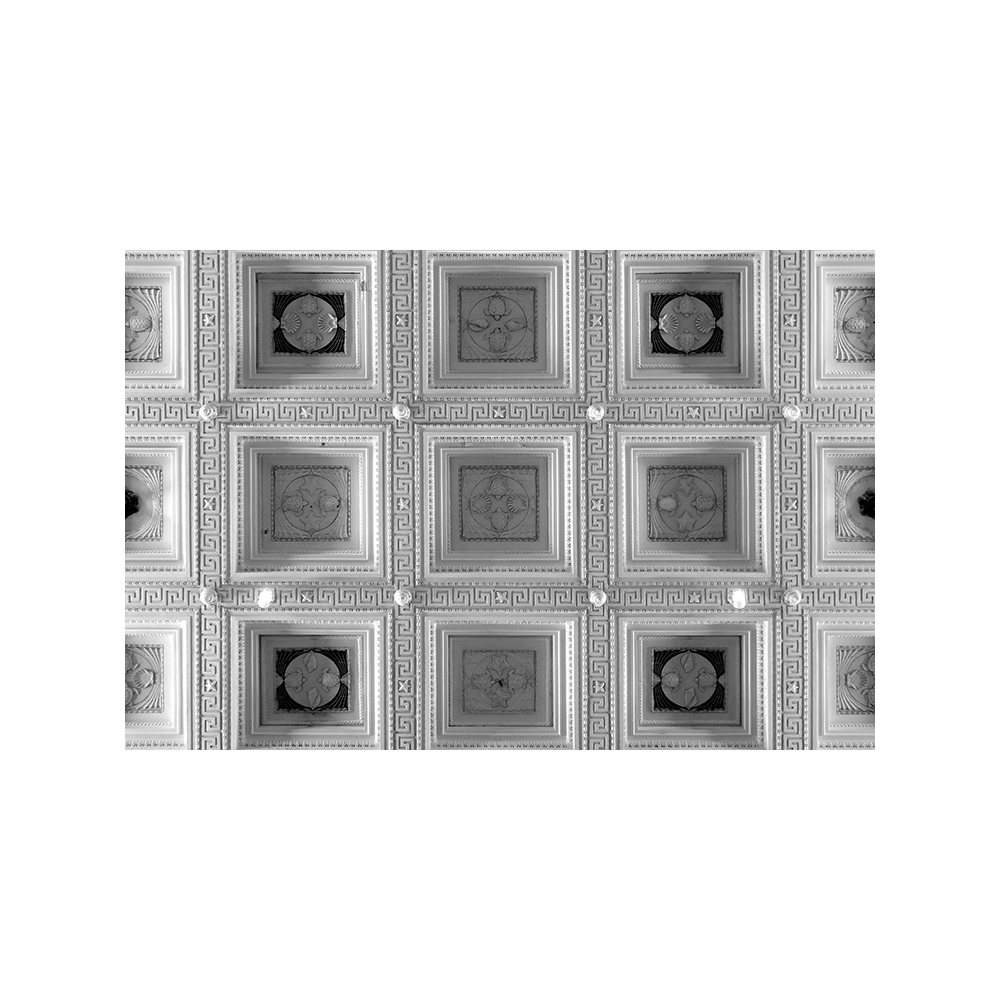 Ceiling Coffers in the Main Entry Hall.
Ceiling Coffer. Detail with Turtles.and Viruvian Wave
Steps to the Portico.
Bas Relief. Swordfish.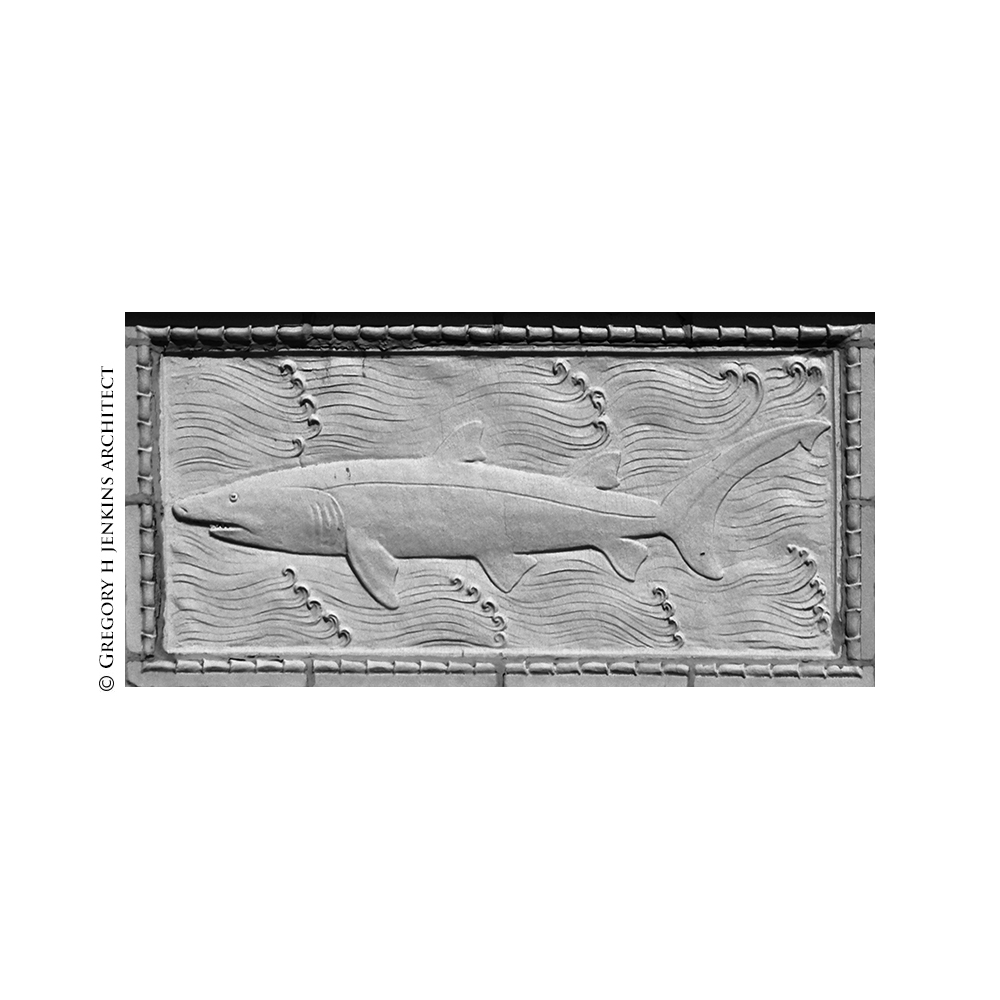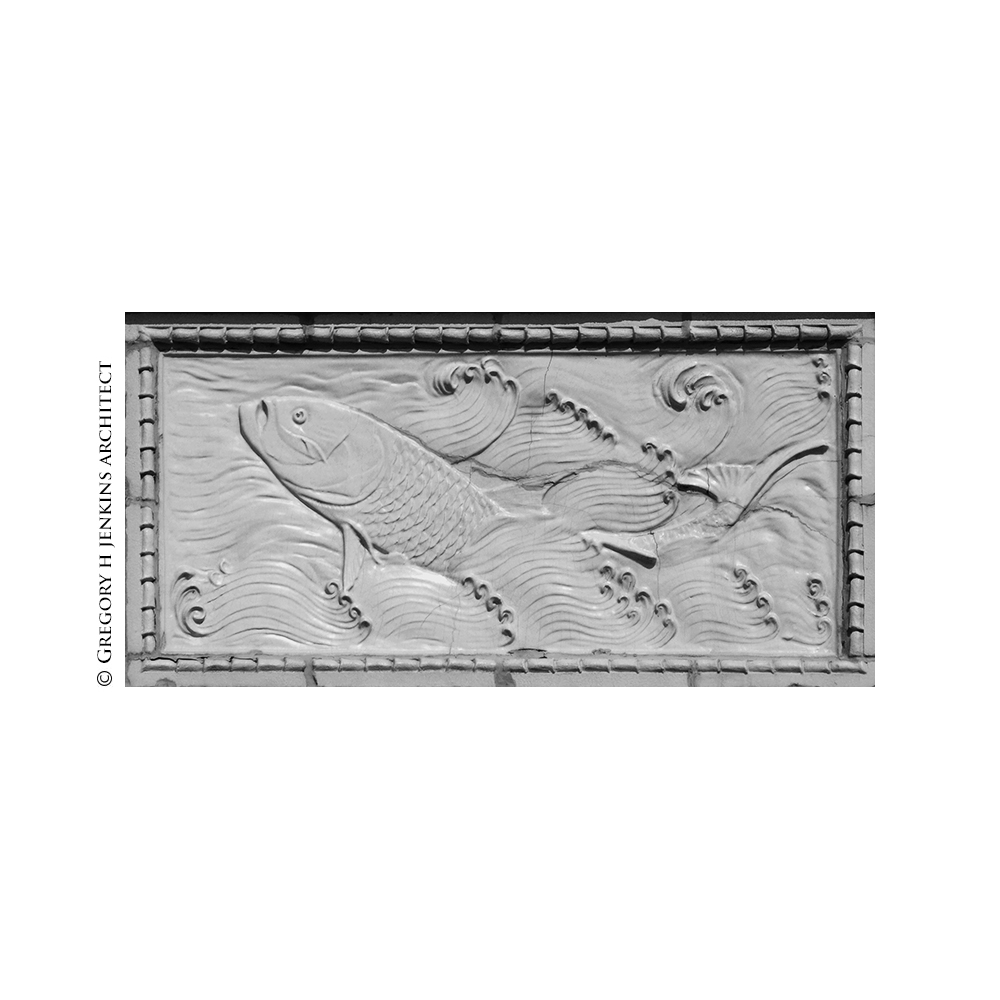 Bas Relief. Flying Fish.
Bas Relief. Shark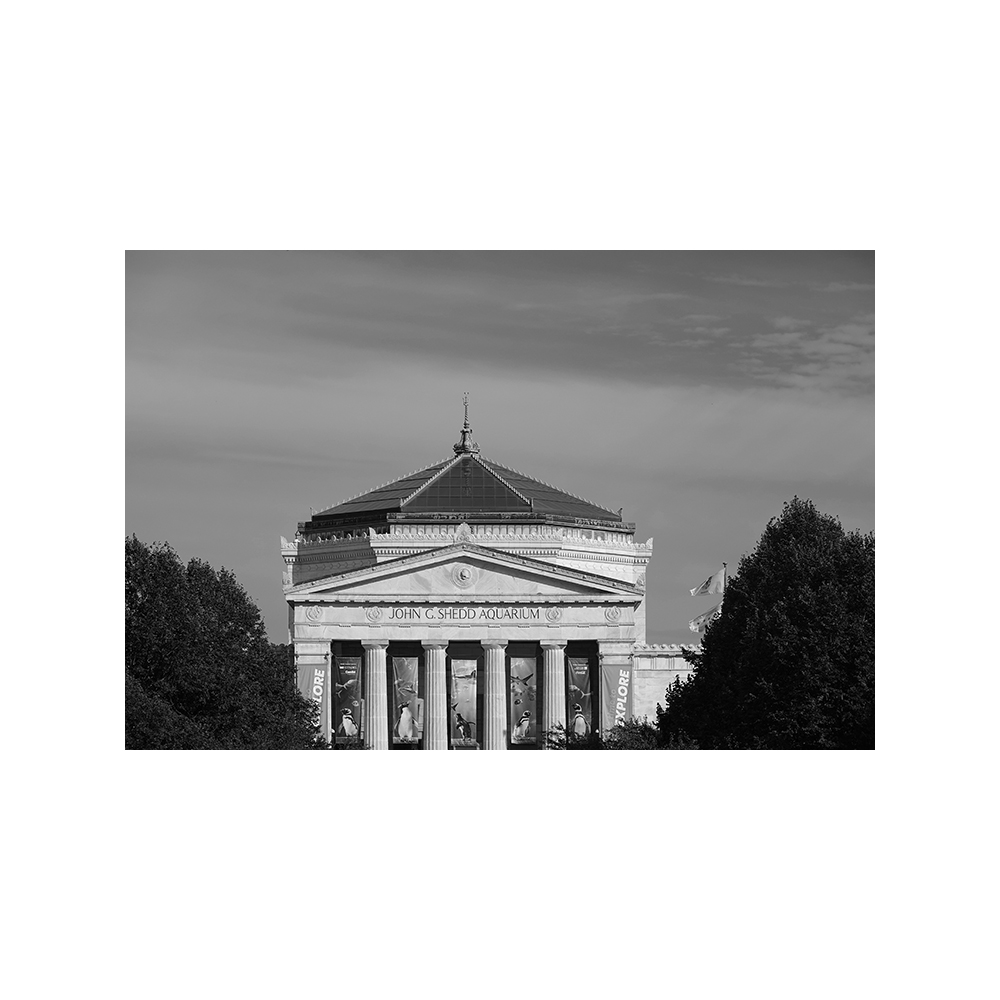 The West Face.
Portico and Rotunda. Viewd from Grant Park.